FREE SHIPPING ALL OVER INDIA
FREE SAMPLES FOR ORDERS OVER 999/-
Testimonials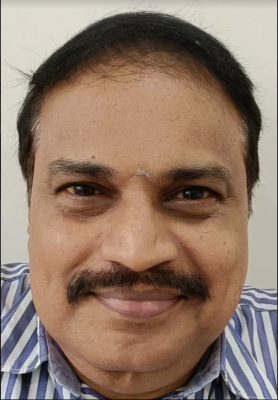 Thanks to the serums, everyone always tells me that my face is glowing and I myself find my face to be bright. People say I look 45 instead of 62, credit goes to GoSkin+ve and Dr. Amee.
Suresh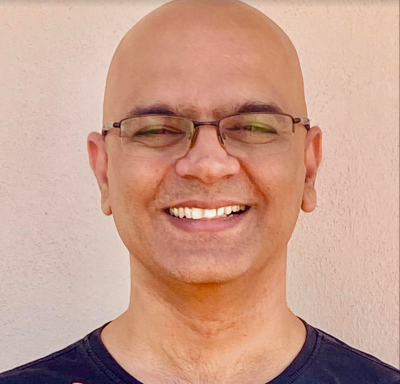 The Intense Hydration and Brightening serum gives me day long moisturization. No need of any other creams! I use minimal products on my face. The Ultimate serum is a complete skin care regimen for me. Made my skin soft and bright.
Shailesh
Co-founder of vah vah institute, Bengaluru, India
30 Jun, 2022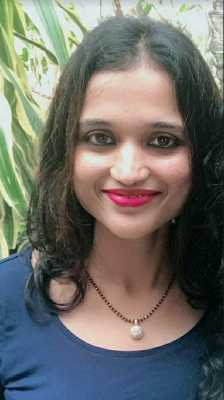 I am using The Ultimate Serum twice daily. My acne and acne scars are fading away. My skin has become smooth and glowy. Results are amazing!
Dr.
Dentist, India
30 Jun, 2022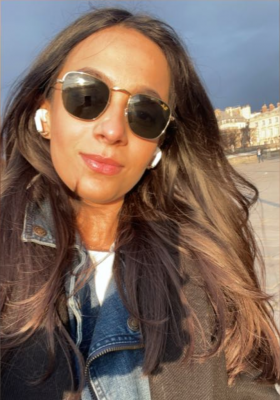 Squalane oil in The Intense Hydration and Brightening Serum is extremely nourishing! It has visibly improved the elasticity of my skin. Infact, I find it works great as a base for my makeup. Works great with my oily skin, I was highly impressed! Bakuchiol in The Ultimate Serum is wonderful- it is very rare to find bakuchiol serums in India and I lucky to get my hands on goskin +ve's serum, I am really satisfied with the product! Visible difference in texture of skin, pigmentation has reduced with use and also aided with fading acne scars. On my 3rd bottle already!
Krisha
Fashion Designer, India
30 Jun, 2022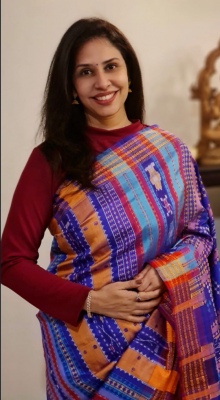 After using the products for a period of 2 weeks, I started noticing a visible difference. The skin felt more nourished, fresh and moisturised. The stretchiness, especially in the morning, was greatly reduced. The skin also feels to be tackling well the age related fine lines specially near and around the eyes.
Ipsita
Entrepreneur -Founder 6yards and more, India
21 Jun, 2022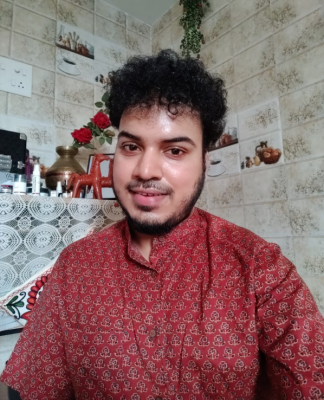 Products are good and effective. The duo has a potent formula that works well with the skin, leaving no greasiness or oily feel at all. The Squalane in the Intense Hydration and Brightening serum is a great primer and makeup base and provides excellent hydration through out the day and night. The Bakuchiol serum (The Ultimate Serum) is my favourite because of its quick absorbing formula and skin looks firm and tight in the morning with a beautiful glow. No breakout, no itching, no sensitivity feel. I seriously loved the duo.
Rati
Bhubaneshwar, India
21 Jun, 2022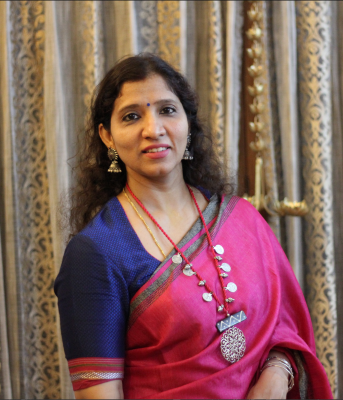 Intense Hydration and Brightening Serum- A very hydrating serum that brightened up my skin and evened my skin tone, giving me a lovely glow! Highly recommend the product!
Sridevi
Bengaluru, India
20 Jun, 2022
Intense Hydration and Brightening Serum: I have used many serums but this is one serum which does what it says, the quantity needed is just two drops and it makes my skin feel as supple as it was at teens. The hydration is so intense that even very dry skin will change into soft and supple texture. Just loved it . The Ultimate serum: This is the holy grail of my skin care routine, I cannot imagine sleeping without it. It has improved texture my skin without any purging or dryness. Absolutely a wonder combination and all that you will need.
Aparna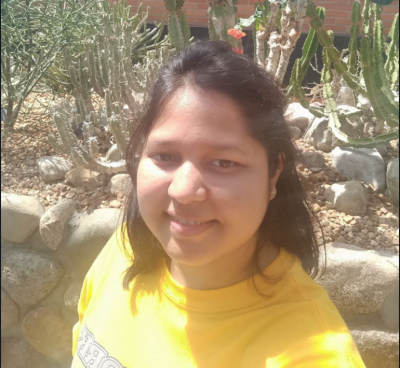 The Intense Hydration and Brightening Serum: Great moisturizer, skin feels moisturized and replenished. The Ultimate Serum: For my combination and sensitive skin this is the perfect product to add to my skincare routine. The product is non greasy and skin feels revived after using a few times. Highly recommend it.
Tanuja
Retail industry professional, Lucknow, India
18 Jun, 2022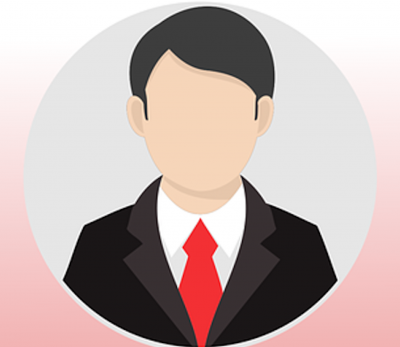 The Intense Hydration and Brightening Serum- My skin feels really hydrated for almost half of the day and the product has great consistency . The Ultimate Serum -Feels quite luxurious and rich in moisture and leaves the skin looking and feeling luminous.
Karan
Makeup Artist, Pune, India
18 Jun, 2022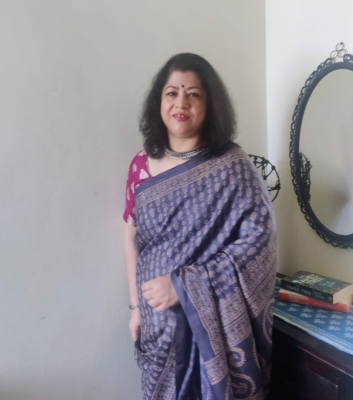 I have been using the Intense hydration and brightening serum and the Ultimate serum from Go skin positive for over four weeks now. My skin feels softer, the age related blemishes are beginning to lighten and even in the intense Delhi summer the skin stays hydrated. The intense serum ensures I wake up to my skin feeling and looking refreshed. Over time it has also made my skin more radiant and I don't feel the need for a makeup cover. I am eagerly waiting for the launch. These two products should take care of all my skin care needs.
Susmita
Entrepreneur-Founder CEO The Magic of Sarees, Delhi, India
18 Jun, 2022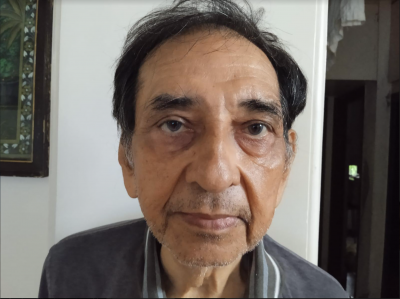 My skin is no longer dry! I am 80 years old with dry and xerotic skin. I have been using The Intense Hydration Body Oil twice daily. My skin no longer feels dry and itchy. Feels soft and smooth. Thank you.
Vallabh
Mumbai, India
25 May, 2022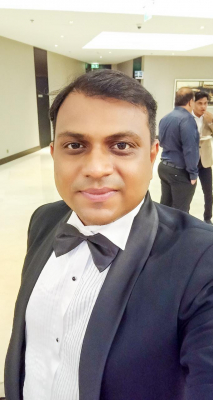 Have been using The Intense Hydration and Brightening serum every morning and feel it is excellent and has ensured my skin doesn't dry and stay hydrated throughout the day. Before, due to high TDS in my areas I used to face dryness...Also I feel it protects against environmental pollutants while improving skin health and feeling moisturized + skin feels fresh throughout the day... Also have been using The Ultimate Serum during night time as a combination and it has been helping and seen difference such as: - Smoother Skin - clearer skin tone - Feels skin is healing from within
Asif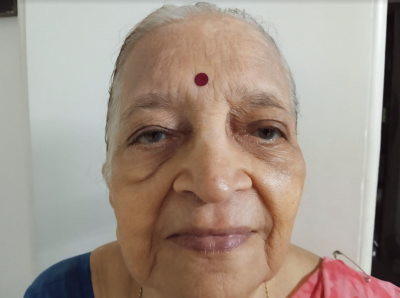 Wonderful natural products for vegans!! I have used the Intense Hydration Body Oil twice a day for a month. All my itchiness and dry skin has reduced a lot! At age 75 my skin has never looked better.
Niranjana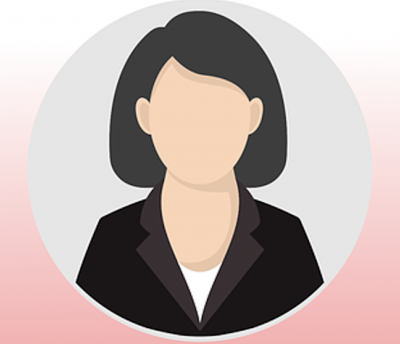 I had never been one to fuss excessively about skin care. But with age and exposure, as I travelled around the world, I started to notice the difference between people I met who exuded radiance and positivity and those that appeared tired and dull. And it had nothing to do with age or anything, truly external. It bottomed out to regular care and maintenance. Ever since I have tried out several products - the much expensive miracle serums to the more earthly herbal fare, but I could never feel or tell anything significant beyond the first day of use. Then I was introduced to the go Skin positive products - the Intense Hydration and Brightening Serum and the Ultimate Serum. And I have been truly, pleasantly surprised with the effect. Both are ultra light on the face and very non sticky/ oily to apply- which made it very easy and simple to follow for busy folks like me. The brightening serum has phytosqualane and other ingredients which is a natural replenishment of depleting squalene and VIT E from the body and produces a very deep glow and freshness in the face that continues to last. I felt good just looking at myself and how fresh I looked all through the day. It is to be applied twice a day preferably 3-4 drops on the face and neck before any make up. The ultimate serum contained natural retinol, omega 6, vitamin E and other ingredients that provide natural repair and maintenance to the skin keeping it healthy. and other ingredients that provide. It is to be applied after the brightening serum pref in the evening. I followed this routine for a month as a trial. Skeptical at first, but I have never felt this good about my skin before. It felt like something was intrinsically different. It did not appear as a cosmetic I was using, but just something very natural , good for the skin and easy to understand and use. I am now craving this and am sure I am going to be using this for the long haul Go skin positive indeed!
Lula
Bengaluru, India
17 May, 2022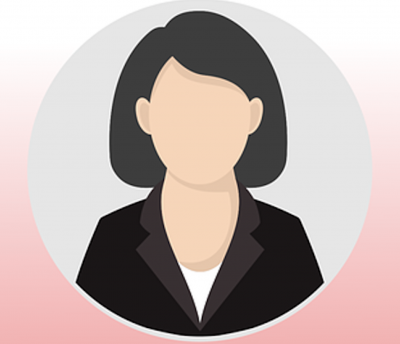 The outcome of both the serums brought about much glow on my face without any side effects. They are very easy to use and is serene once applied. I would certainly recommend buying both the products – The Intense Hydration & Brightening serum and The Ultimate serum for the true glamour it gives just within a week's time!
Sparha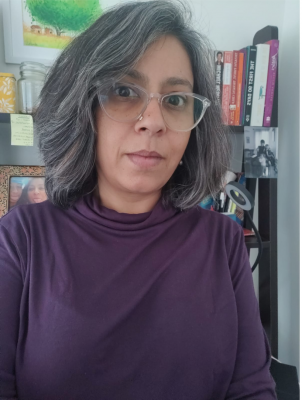 Honestly I found my skin well hydrated and supple. I also noticed fading of age spots. It's truly a great product- both The intense hydration & brightening serum and the ultimate serum!
Reshma
Senior management professional, India
30 Mar, 2022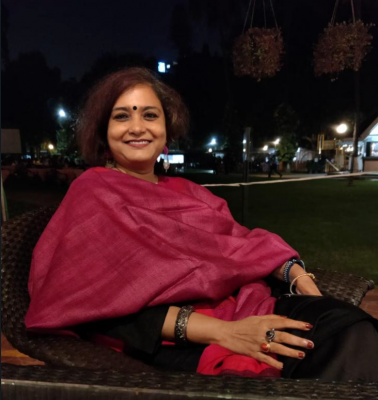 My skin has improved . In the sense I feel my acne has become considerably lighter. Also my skin has regained its earlier smoothness. I was in Musoorie last one week and both the serums – The Intense Hydration & Brightening Serum and The Ultimate Serum worked wonderfully in the cold weather. Didn't need any other moisturiser apart from the serums and sunscreen.
Anupa
Bengaluru, India
30 Mar, 2022